April 2021
The Roanoke Valley Broadband Authority Celebrates Milestone Anniversary, Five Years of Community Service. Check out the RVBA's anniversary video.
November 2020
The Roanoke Valley Broadband Authority added two additional citizen representatives to the Board of Directors. This expansion helps ensure the organization can continue to stay close to evolving citizen needs.
February 2020
RVBA announces plans to partner with private sector providers to provide Fiber to the Home.
January 2019
The RVBA connects its first rural residential wireless internet service provider in Roanoke County, VA.
February 2018
The RVBA connects its first commercial customer in Botetourt County, VA.
November 2017
The RVBA connects its first commercial customer in Roanoke County, VA.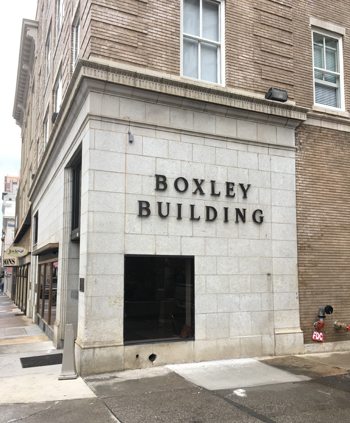 August 2017
The RVBA attracts the networks first residential Internet Service Provider (ISP), ABS, to serve residents of the historic Boxley Building in downtown Roanoke, VA.
March 2017
The RVBA launches a new mobile friendly website with the ability to test your internet speed, download a network map and access the network operations support line.
February 2017
The RVBA breaks ground on Phase 2 of construction, a 25-mile expansion of the network into Roanoke County.
October 2016
Meridium®, Inc., a division of GE Digital, chose RVBA to provide internet and data transport service for their facilities in downtown Roanoke. RVBA sponsors the first charter meeting of the local Armed Forces Communications and Electronics Association (AFCEA) Roanoke-Blacksburg chapter.
September 2016
The RVBA receives the prestigious COVITS Governor's Technology Award for excellence in Cross Boundary Collaboration. Dave Armentrout is appointed Vice President of Network Engineering and Operations.
April 2016
Outside Plant construction completed. System Lighting Ceremony at Blue Ridge PBS.
February 2016
Eddy Communications is hired to brand and market new RVBA services.
August 2015
Frank Smith is appointed Executive Director of the Roanoke Valley Broadband Authority. (later promoted to President & CEO)
August 2015
Construction begins on 47-mile fiber network.
November 2014
The RVBA contracted with Thompson & Litton for design, network engineering, and permitting services.
January 2014
Roanoke Valley Broadband Authority is formed and convenes its first official meeting. The Board includes representatives from Roanoke and Botetourt Counties, the cities of Roanoke and Salem, and one citizen representative.
March 2013
Blue Ridge Advisory Services Group is hired to assist in drafting a business and operations plan for the Roanoke Valley Broadband Authority.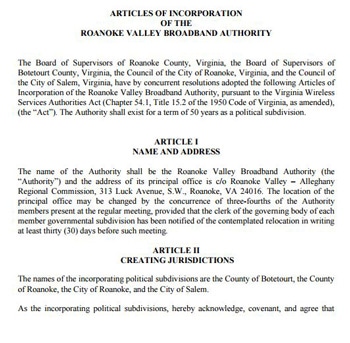 February 2013
Task Force recommends creating the Roanoke Valley Broadband Authority to implement defined strategies that will improve access, reliability, and the speed of broadband in the region.
April 2012
The Roanoke Region Broadband study is completed. The results of this study inspire the creation of the Roanoke Valley Fiber/Broadband Task Force (a group of business leaders, concerned citizens and local governments, charged with developing solutions for Roanoke's lack of broadband connectivity.)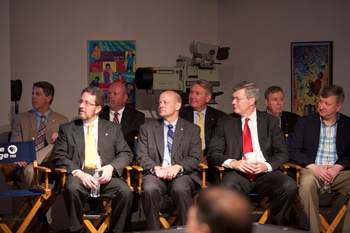 Spring 2011
Local business leaders contact government officials to alert them to potential issues related to broadband access, capacity, and cost. As a result, a study is conducted by Design Nine on fiber-optic Internet access across the region.